KSCP run an exciting range of activities for schools and youth groups to engage them with the natural world. All staff are DBS checked and first aid trained.
Activity Days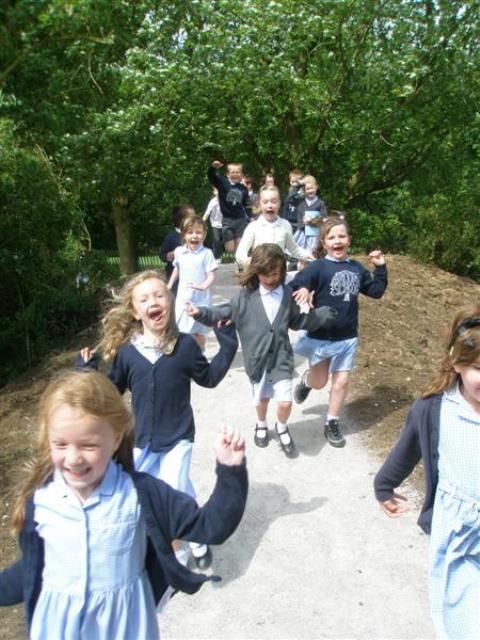 We can offer bespoke programmes teaching children about their natural environment and wildlife on natural sites close to your school. This might include visits to a river, woodlands, downland, the coast, old orchards, wetlands and parkland. Unless we have an externally funded programme at the time we have to charge for this service. We can also explore self-guided resources that bring the natural world into the classroom. Please contact us for further details.
---
School Grounds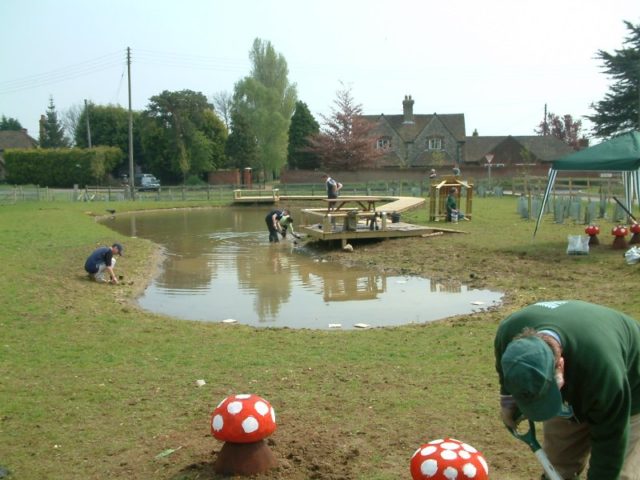 We offer a free advisory visit to schools with a short report on developing their grounds for nature including pond construction, planting trees and wildflowers, constructing raised beds, growing vegetables and creating Forest School areas. We will help to identify any external funding that might be available at the time. Our volunteers might be willing to help develop the school grounds but there is a charge for staff time following the initial visit. Please contact us for further details.
---
Stour Valley Creative Partnership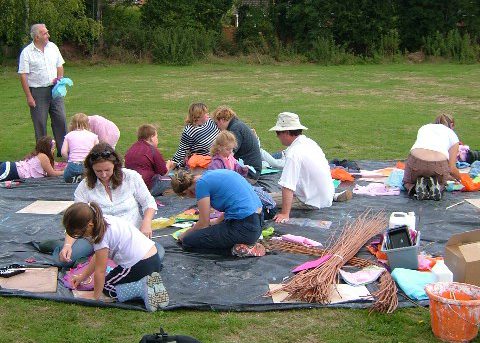 Stour Valley Creative Partnership can offer educational workshops themed around arts at King's Wood, near Ashford. The Partnership has the use of the Forest Studio at King's Wood as a base for workshops. KSCP run these workshops in partnership with local artists. To discuss opportunities and costs please contact us.
---
Our Stour AquaLab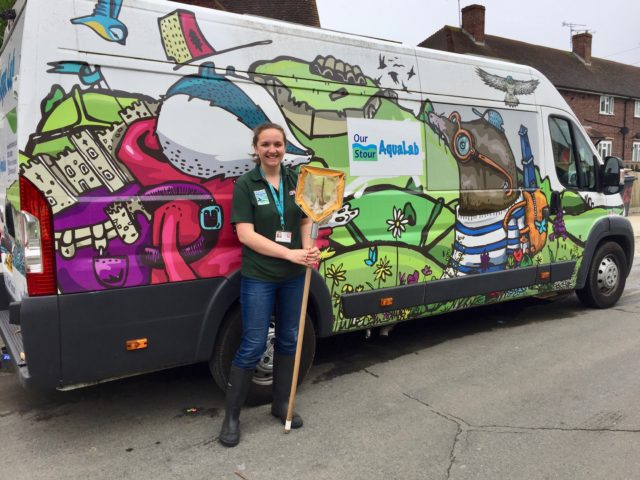 Part of the Our Stour project, AquaLab is a programme dedicated to providing free education sessions for schools, youth groups and organisations, based on rivers. The AquaLab is our mobile classroom!
Sessions can be adapted to meet specific national curriculum aims and cover a wide variety of topics including: freshwater invertebrates, river surveys, life cycles, river case studies and pollution.
For more information about AquaLab and the Our Stour project please contact Lauren Baker.
Share this page: