On-line launch of
Woods to Where Else
Book and Pop-out
Hard copies will be available in the near future.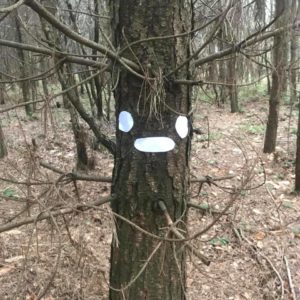 The publication comes in 2 parts, the book and the pop-out. The book is based on the Woods to Where Else project which challenged several artists to explore King's Wood and consider their ideas, experiences  and creative responses to this working woodland and to the environment more broadly.
The pop-out, inspired by the work of the contributors, is a practical tool for artists and teachers of all age groups. It can be used to plan and explore King's Wood or indeed other landscapes.
Click on images to download either or both – hard copies will be available soon.

Links that may be of interest:
Share this page: