King's Wood and The Forest Studio
King's Wood and The Forest Studio
King's Wood, Challock, is large woodland approx. 588 hectares in size containing areas of beech, sweet chestnut, conifers and other tree species. Owned by the Forestry Commission it is open to the public but also a working woodland. With many wide rides (tracks) and footpaths you can spend hours exploring and discovering artworks as well as wonderful wildflowers in season. You may even glimpse some fallow deer. If you don't want to miss any of the sculptures  please download the sculpture trail map here.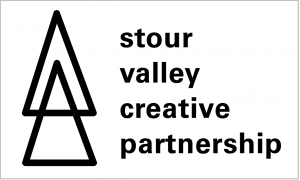 Working and the Forest Studio
The Forest Studio is used by artists, students and various other individuals and organisations who want to spend time off-grid, within yards of the woods and peaceful surroundings . It is located just off the A251 on the edge of the forest – see map.
The large open studio space can be used as a studio or a meeting room / presentation area.  There are foldable tables and enough chairs/stools to sit 12+ and facilities include most of what you need to prepare hot drinks, plus some cooking equipment and utensils. (Provisions not included). There is parking for 6 cars approx.
There is a separate area for work that will create dust or mess, and another room with a desk and sofa bed to relax.  Plus of course toilet and shower facilities.
To find out more call 03000 410900 or Email kentishstour@kent.gov.uk  or download the leaflet.
Share this page: