Publications For Landowners
These publications are aimed at landowners and provide advice on land management and other measures to benefit specific declining species.
Water Voles – a Guide for Landowners in the Lower Stour Valley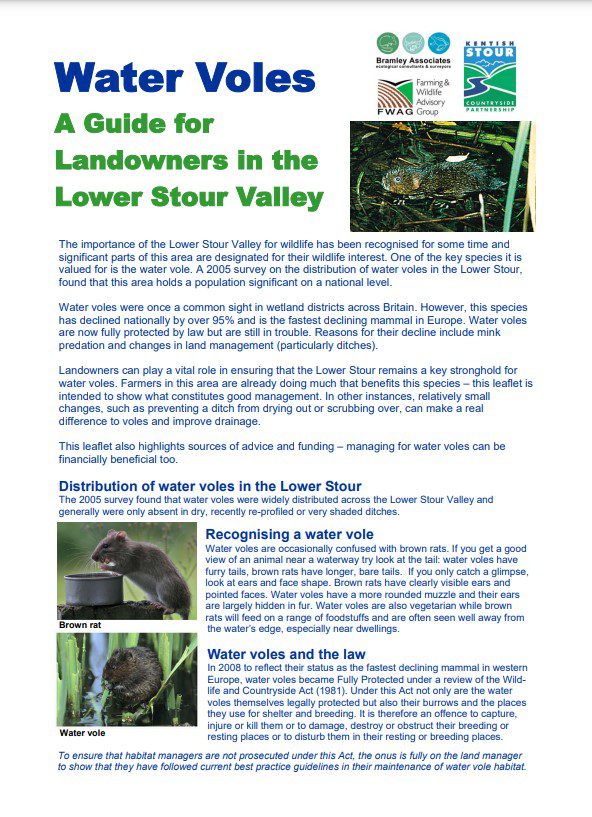 A guide designed to help landowners manage their land with water voles in mind, looking at why the Lower Stour is important for this protected species, how to manage ditches to benefit them, and what grants are available.
Download Water Voles – a Guide for Landowners publication PDF
---
Barn Owls – How you can help them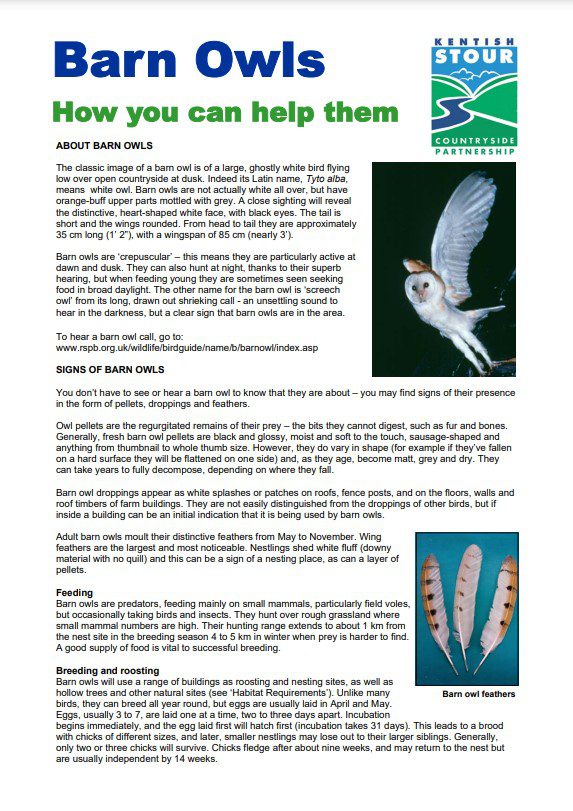 A guide aimed at landowers about this well-loved species. It covers signs that barn owls are present, habitat requirements, and how best to locate nest boxes.
Download Barn Owls – How you can help them publication PDF
Share this page: