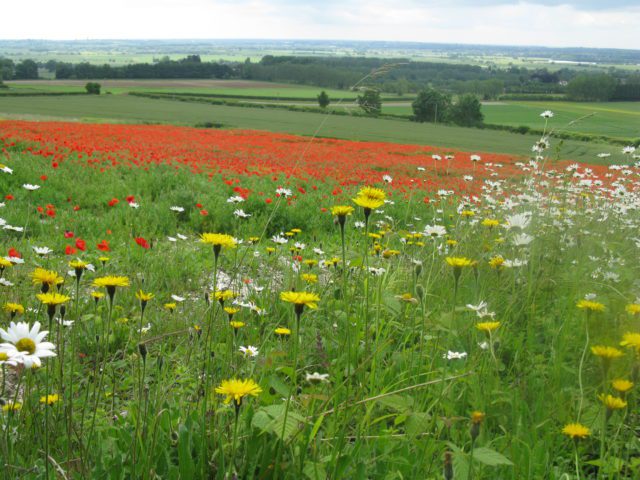 The River Stour rises near the village of Lenham, passing through rural landscapes and urban centres on its way to the English Channel at Pegwell Bay. The river's lower reaches (downstream of Fordwich) are tidal. It has Kent's second largest catchment area (after the River Medway).
This catchment is extremely diverse in its landscape. It encompasses large protected woodlands in the Blean, and the wide open spaces of the Lower Stour Marshes. There are internationally important coastal habitats at Sandwich and Pegwell Bay and near Reculver, and precious chalk downlands in the nationally protected Kent Downs. Extensive Forestry Commission woodlands and many historic sites and pretty villages all contribute to the character of this varied and beautiful part of England.
The Stour Valley Walk  follows the River Stour from its source. It passes through a varied landscape, the historic city of Canterbury, and many unspoilt villages.
The Kentish Stour – leaflet
This leaflet is a free guide to the rivers and streams of the Kentish Stour Catchment covering wildlife, recreation, conservation and how to help local rivers. Includes map and profiles of all major watercourses.
Download
Follow these links for more about different aspects of the Stour Valley's character:
Action to help the Stour Valley
Share this page: