Parrot's Feather removal from a Thanet watercourse.
The Canterbury team of volunteers laboured extensively to remove considerable quantities of Parrot's Feather from a water course on Wade Marsh, Thanet.
This photo was taken yesterday while clearing Parrot's Feather from this watercourse in Thanet. It shows how a tiny fragment of the plant can regrow by producing roots. This makes it VERY difficult to clear, so please don't purchase Parrot's Feather for your garden pond and especially DON'T RELEASE IT INTO THE WILD!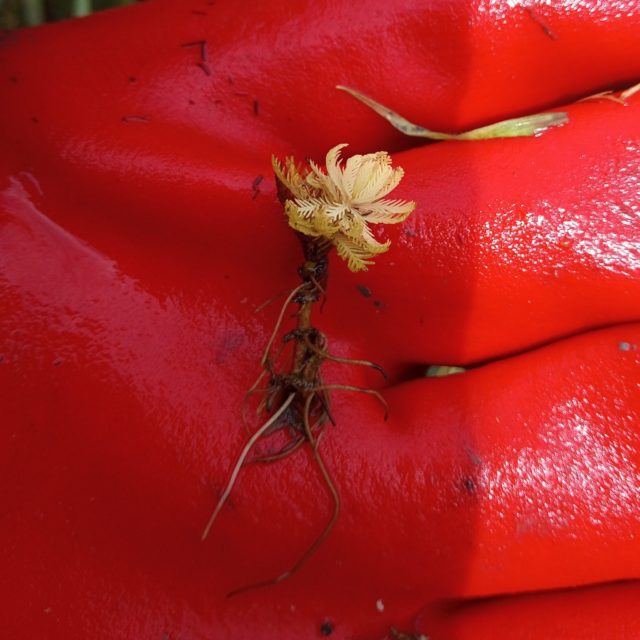 Share this page: