The Environment Agency is a non-departmental public body who are sponsored by the Department for Environment, Food and Rural Affairs (DEFRA). The Environment Agency is the main body in charge of the maintenance of the River Stour as well as monitoring its water levels, quality, resources, conservation and ecology. The Environment Agency states that they have a duty to "promote the conservation of the water environment, the natural beauty of rivers and wetlands and the wildlife that lives there". This role also allows them to assess any proposed works adjacent to main rivers and the environmental impacts they may have. They are also responsible for managing the risk of flooding from the River Stour, co-ordinating the development of Local Flood Risk Management Strategies. Some of their work includes; weed cutting to maintain the natural balance of the ecosystem, strict monitoring of building or maintenance planned on river bank or flood plains and maintaining or implementing flood defences where applicable.
Kent Prepared
The EA has a greater awareness of flooding risks in the County and in response the Kent Resilience Forum has been set up.
This is to ensure agencies and organisations plan and work together, with a co-ordinated response to flooding emergencies which pose an increasing risk.
Those involved in the Kent Resilience Forum work together to ensure that, if and when a flooding emergency does occur, we are prepared to respond to it together and minimise any impact.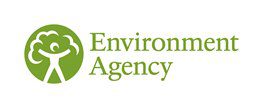 Share this page: